Bestel vandaag voor 18.00u, morgen in huis.
Aidyn Chronicles: The First Mage

- N64 All in 1!

Kopen:
-Tijdelijk uitverkocht-
We mailen je graag eenmalig wanneer deze weer voorradig is. (Je email adres houden we geheim.)
Aidyn Chronicles: The First Mage is vrij zeldzaam, maar ooit krijgen we deze weer binnen. De prijs 44.49 euro, is een indicatie.
Wanneer weer op voorraad?
Game trailer

Specificaties
Platform:
Nintendo 64
Regio:
Europees (PAL)
Genre:
RPG
Uitgebracht:
2001
Spelers:
1
Leeftijd:
11+ jaar
Ondersteund:
Controller Pak,
Expansion Pak
Expansion Pak:
Optioneel
EAN:
4005209030069
Anderen bekeken ook:
Afbeeldingen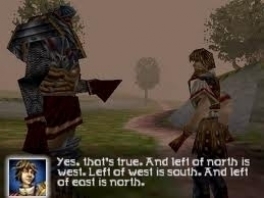 Speel als Aydin, de eerste magiër!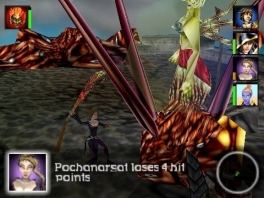 De gevechten zijn turn-based, net als in de Final Fantasy-games!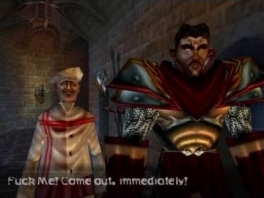 In deze game kun je Aydin ook een andere naam geven, wat tot vreemde dialogen kan leiden...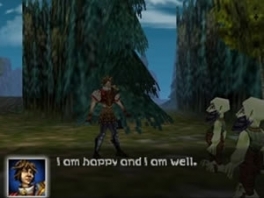 Hier moest Aydin even zijn hart luchten bij deze twee trollen.

Links

Beoordelingen
Aidyn Chronicles: The First Mage

1

beoordeling - cijfer

6,5
H

23039
30 jaar
Ambitieuze RPG met foutjes
Dit spel had een topper kunnen worden en het antwoord op het gebrek aan (goede) RPGs op de Nintendo64. Helaas zorgen foutjes ervoor dat dit geen topper is. Maar het spel blijft desondanks een interessante spelbelevenis. De map (en het spel) is reusachtig en je kan je personages tot in details aanpassen. Je bent dus lang zoet met dit spel. Helaas is het combat-system niet ideaal en zijn de graphics en geluid achterhaald. Ben je fan van RPGs dan moet je

Aidyn Chronicles: The First Mage

zeker eens proberen. Gewone gamers kijken best even verder.
Voeg jouw mening toe
en verdien 40 tot 75 muntjes.
Tips en geheimen, cheats en codes

Links
Anderen bekeken ook: